Ok, I have an interesting twist on the holidays. Yes, it is that time of year and I am oh so going to enjoy the holidays this year. Why? Cause I am absolutely broke. Funny huh? Yes it is kind of because for whatever reason, my Heavenly Father has seen fit to have me walk through the wilderness for a while here. I am learning many things on my travel here, finding many new friends and I know that I will come out stronger and a much better person.
But I digress.
This is the first post of I hope many in the next few weeks on recipes for the holidays. You will want to stay tuned as you will find as you continue to read, there is a definite twist to this holiday recipe thing I got going on.
First let me say, that I am a foodie. What is a foodie? You know, someone who just absolutely loves food, tries all kinds of foods, has tons of recipe books laying around, tries all sorts of recipes from the
Food Network
, has recipes sent to their email from places like
AllRecipes Daily Dish
. I am also a handcraft jewelry artist and I love to create jewelry and other items. I also have many other handcraft artist friends. Anyway. Today our recipes will be just a bit different.
NOW. If you would like to have the recipe below your table this holiday season, you must promise to put the following recipe under the tree, or maybe give one of them just a bit early. Hmmmm. YUMMO. Maybe leave a few hints around the house.
1 handpainted silk clutch purse from
PaintedSilkGifts
1 Pretty Petals bracelet and earring set from
beadthing
1 Cashmere Custom Order Cable Knit Irish Hiking Scarf from
FabricOfMyMind
Combine all three of the above ingredients for a fabulous beginning to a wonderful Holiday. Make sure to copy down the recipe for the food and stuff it in the recipe box with a big red star so the cook in the house does not miss it.
Be sure to stay tuned for all the fantabulous recipes to follow. You will not want to miss what is coming next.I know without a doubt that the following recipe will be a winner for you. If you would like for this and all the recipes that will follow in the upcoming blog posts, you will definitely need to continue reading. If you accomplish the recipe at the end of the blog, you may also receive this first recipe which I have posted here from
Campbell's Kitchen
CHEDDAR POTATO CASSEROLE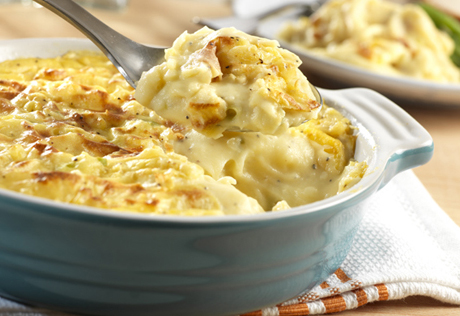 3

cups prepared

mashed potatoes
1

can (10 3/4 ounces)

Campbell's® Condensed Cheddar Cheese Soup
1/3

cup

sour cream

or plain

yogurt
Generous dash

ground black pepper
1

green onion

, chopped (about 2 tablespoons)
Stire the potatoes, soup, sour cream, black pepper and onion in a mediu bowl. Spoon the potato mixture into a 1 1/2 quart baking dish.
Bake at 350 degrees for 30 minutes or until the potato mixture is hot.
There will be a lot more recipes to come so be sure to stay tuned.
May God Bless You
Pam