Well it is now time for the second recipe of this holiday collection. You are sure to love this selection.
Thanksgiving is all done and the fridge is full of leftovers. For many this weekend means pulling out the Christmas decorations and purchasing a beautiful tree or putting up the artificial one that you already own. For me, well we have a really beautiful artificial that we will use. I love the real thing, but with a little one running around and 2 dogs, a real one sometimes is just not realistic, so out comes the fake one. That's ok though, we love it.
As we start to decorate, the thought comes to mind about what will go under the tree. Yes, the little one has all sorts of "I want that", pointing to the wish book he got from the local big box store. He has to make his list and get ready to write his letter to Santa. And of course all the commercials on TV that he sees are all "I want that" sort of things.
While you are decorating that tree, you smell the smells of the season on the stove. I have the perfect recipe for you to use up all those leftovers from Thanksgiving. But first, you must take a look at the recipe that could be under the tree if you pay close attention to the details of the little world about you.
The following recipe is for the man in the house. Of course we can't forget about him if we expect these recipes to come together properly.

This will make a great gift and the man in your life will enjoy wearing this on those cold wintry days. This scarf is from
Cr8tiveLefty
You can find this and more at
Handmade Artists Shops
Now the second ingredient to this recipe is of course a good pair of slippers will really add to the beauty of this recipe.
Locate these or other styles at
ekohaus.
And the final ingredient for this wonderful recipe for that man in your home is, wait for it, wait for it.
Find this at
recycledglassartist
on
Handmade Artists
shops. This way that wonderful man in your life can give out the treats or eat them as he pleases and he is left with a beautiful beer mug. Does not drink beer, you say, well he can use it for whatever drink he chooses. I like to drink sweet iced tea myself.
Now you will also want to make sure to get rid of those leftovers as I mentioned earlier by using this recipe. You will want to write this one down in your keepsake recipe book, it is that good.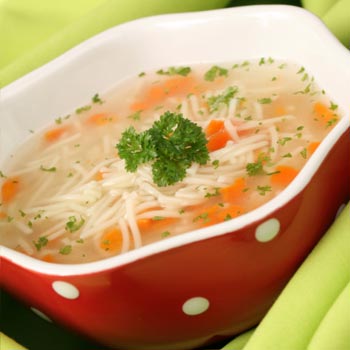 Ingredients
Leftover turkey meat. Oh just throw the whole thing in the pot, bones and all.
1/4 tsp. poultry seasoning
3 cubes or 3 tsp chicken bouillon
1 bay leaf
6 cups water
1/2 cup rice or 1 cup noodles
3 med. carrot medallions
2 stalks celery sliced
2 med. onions sliced or chopped
2 tbsp. chopped parsley
1 sm. can tomato sauce
In a large soup pot combine the first 5 ingredients. Simmer covered for 1 1/2 hours. Remove bones, cut off meat and return meat to broth. Add remaining ingredients to broth. Simmer covered 30 minutes or until vegetables are tender. You can add other vegetables such as corn, zucchini, tomatoes, potatoes, peas, mushrooms --- whatever you like. This is one great soup and voila, no more leftovers.
Try it and see. Then be sure to check out the sites above for the gifts under the tree.
See you again soon, for another installment of Holiday recipes.